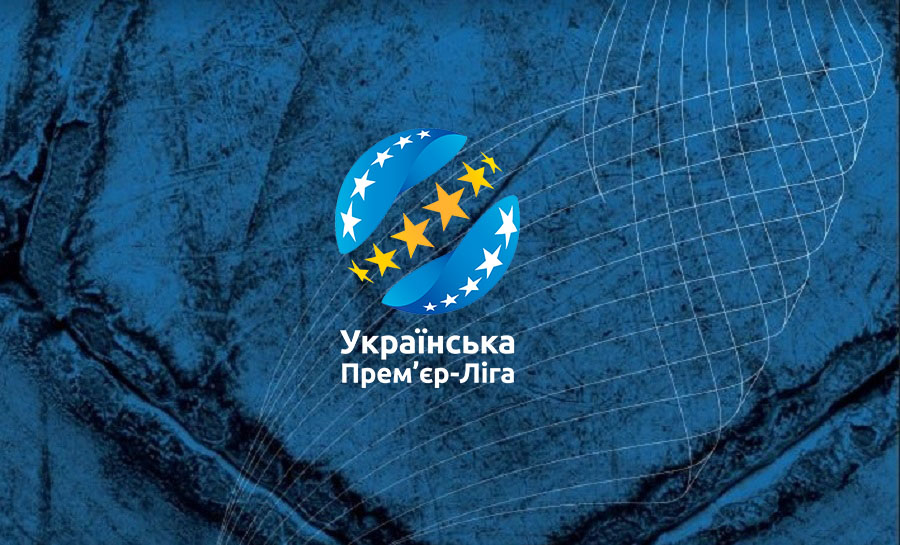 The Ukrainian Premier League kicks off this Sunday after its summer hiatus. As is the norm during both the winter and summer breaks, many changes have occurred in Ukrainian domestic football since the close of the 2017/2018 season in May. Club changes and transfers galore have transpired over the two-month off period. Three newly – promoted teams from the Persha Liha were expected to participate in the upcoming season. A reformed Arsenal Kyiv returns 5 years after its predecessor club was expelled due to financial problems, and Desna Chernihiv make their Premier League debut. However, FC Poltava who finished second in the Persha Liha, withdrew in late June as a result of the club being dissolved. With FC Poltava folding and denying UPL fans a hotly contested Poltava derby with Vorskla, an all too familiar team returns to the top flight, despite the fact that they were relegated just this past May. Chornomorets Odessa use another of their nine lives and ensure themselves a place in the new UPL season. Veres Rivne, last season's surprise package, has also been involved in significant club changes over the close season. For a start, they will no longer be known as Veres, as the sporting side of the club has merged and swapped teams with FC Lviv. This is a reincarnated version of the ex – Ukrainian Premier League club of the same name, which up until last season, was plying its trade in the Druha Liha. 
Shakhtar's new signings (L to R): Junior Moraes, Marquinhos Cipriano, Fernando, Shevchenko and Maycon
Shakhtar Donetsk and Dynamo Kyiv look to reignite their battle for the title, both with relatively new look squads.

Shakhtar

has had somewhat of an overhaul during the close season, with many familiar faces and stalwarts leaving for new challenges. Last season's league top scorer, Faccundo Ferrerya, has left for Benfica, whilst club legend Srna, who was banned for the majority of 2017/2018 for doping, also leaves on a free to Cagliari in Serie A. However, the most prominent UPL exit has been that of Fred, who left for a colossal £50 million fee and joined Manchester United whilst his compatriot Bernard, also seems destined to leave before the major European league transfer windows close. Despite these personnel losses, Shakhtar have brought in a number of new Brazilians, including ex Dynamo striker, Junior Moraes, and have permanently signed the Nigerian forward, Kayode who showed glimpses of quality during the second half of last season, from Manchester City. Time will tell whether the likes of Maycon, Fernando and Marquinhos will adapt to European football, but judging by Shakhtar's relatively successful scouting history, they may very well be suitable replacements for their summer's outgoings. As a result, it seems once again they may just edge Dynamo to the title due to their superior forward options, which should guarantee comprehensive wins against all the weaker teams. 
Sidcley is unveiled as a Dynamo Player
On the other hand,

Dynamo

's squad also has some new South American additions, with Tche Tche and Sidcley also joining from the Brazilian top flight. However, what seems to be most exciting about the upcoming season for Dynamo, is some of the young home – grown talent that has been named in the squad. Shaparenko will hope to cement a starting spot this upcoming year, eager to build upon an impressive breakthrough second half of last season. Andriyevskyi also returns to the squad after a notable loan spell at Zorya, with Khatskevich and fans alike, hoping that he can recreate his Zorya form and even the odd wonder goals at the Olympiyskiy. Verbic, having arrived during the last winter break from FC Copenhagen, will also hope to establish himself as the competent left winger that Dynamo have lacked over recent seasons. However, questions remain in the consistency and killer edge in the forward roles, where parallels can be drawn to the problems facing the Ukrainian National Team. Having only Besedin and youngster Rusyn to call upon, it is currently difficult to see Dynamo threatening Shakhtar, with the Kyiv side once again being heavily reliant on its midfield to create and score its goals. By releasing Moraes, Mbokani and Khlyobas this summer, with the latter player never really being given a chance under Khatskevich, Dynamo may fall just short of the title again with such a lack of depth in the forward areas. 
The Chasing Pack and The Relegation Flirters
Rafael Ratao signing for Zorya
Elsewhere in the league,

Zorya Luhansk

have also participated in some player reshuffling. Goalkeeper Andriy Lunin has left for Real Madrid for over £11 million, whilst fantasy football favourite and a big contributor of Zorya's goals over the past two seasons, Iury, has left for Dubai. Defender Yevhen Opanasenko has also opted for a new challenge by leaving for Konyaspor. The replacement goalkeeper brought in for Spain bound Lunin is the solid Georgian Zauri Makharadze, moving from Olimpik Donetsk, whilst a new Brazilian recruit, Rafael Ratao arrives hoping to emulate his countryman in the striking department. Alongside these stand out transfers, Vitaliy Vernydub returns from his three-year stint playing in Azerbaijan under Roman Hryhorchuk, alongside winger Dmytro Khomchenovskyi who has had an unsuccessful journeyman experience across Europe since leaving Zorya in 2015. Zorya will be hoping to challenge Vorskla and Dynamo this coming campaign after falling behind in the second half of the previous season, after an impressive run in the Europa League group stages. 
Vorskla Poltava

have made no major changes to their squad, bringing in Mysyk and Martynenko from the now folded Stal Kamianske and newly reinstated Chornomorets respectively. The prospect of the Europa League group stages in the autumn has seemingly seen them retain most of their big players for now. 
Mariupol's

summer has consisted of them returning the majority of their loanees back to Shakhtar. Serhiy Bolbat and Andriy Totovitskyi have returned to their parent club, but it would not be very surprising if they were to come back to the shores of the Azov Sea before the transfer window shuts again. One player coming from the other direction is striker Ruslan Fomin, who somewhat bizarrely moved from Mariupol to Shakhtar during last season's winter break. He ended up not playing a single minute for the Miners but picked up a UPL winner's medal anyway. If the likes of Bolbat and Totovitskyi don't return, or some other half decent Shakhtar loanees aren't drafted in, it looks difficult to see them replicating the fifth place finish of last season.
Jorge Carrascal pens a permanent deal
On the other hand,

Karpaty Lviv

hope to challenge for a spot in the Championship Section of the league after years of points deductions and flirting with relegation. Building on last year's astute transfer business, the club has permanently acquired Colombian midfielder, Jorge Carrascal who was their stand out player last season, whilst also tying Argentinian forward Francisco Di Franco to a permanent deal alongside the signing of Uruguayan Kevin Mendez from Roma. In addition to the new south American contingent, Karpaty have also brought in some seasoned Ukrainian talent in the form of defender Oleksiy Kovtun, midfielder Oleh Boroday and UPL fantasy football sub goalkeeper favourite, Herman Penkov from Stal. With what looks like a solid in depth squad on paper, it will be down to whether manager Oleh Boychyshyn can make sure his diverse pool of players can gel on the pitch. 
New signings (L to R): Yanchak, Bruno, Panambi alongside their new coach
Across town at Arena Lviv, as mentioned previously,

FC Lviv

are also preparing for their season in the UPL with a largely unchanged Veres squad. However, with new manager Gilmar Tadeu da Silva at the helm, Brazilians Panambi, Bruno and Augusto have all arrived to reinvigorate the former Veres side, whose form fell away during the Championship section of last season. Judging from both side's business and preparations, The Lviv Derby should be quite the spectacle this season.
Oleksandriya

finished top of the relegation group last season, ending on a positive goal difference and even getting a trophy for their efforts. During the close season, Volodymyr Sharan has offloaded some of his aging players, including 33 year olds Hitchenko and Starenkyi. He has managed to hold onto key man Hrytsuk and added one of the few bright sparks in a depleted Chornomorets side in the form of 24-year-old Kyrylo Kovalets. Whilst rival teams have lost some crucial players, the fact that Oleksandriya have held on to most of theirs could mean another push for a Europa League spot and most definitely a place in the Championship Group come next February. 
Olimpik Donetsk

have had a busy summer. After a relatively disappointing season, Roman Sanzhar has brought in some well – established UPL names into his squad. Ex Karpaty and Dnipro midfielder Pavlo Ksyonz has arrived, alongside the talented Morozenko from Veres, whilst Roman Mysak comes in to replace Zorya bound Makharadze in goal. Despite a few wholesale changes, a lack of goals is Olimpik's main cause for concern in the upcoming season, Bilenkyi will need some support upfront when it comes to it, otherwise another season in the relegation group awaits. 
Seemingly odds on for relegation for yet another season, are

Chornomorets Odesa

. Given yet another lifeline to play UPL football, many of their top players had left before their return to the top flight was confirmed. Ukraine U21 winger, Maksym Tretyakov, left for Slovakia, whilst Lyulka, Kovalets, Martynenko and Zubeyko all jumped ship and joined other UPL sides in the hope of not having to lose or draw the majority of their matches matches for yet another season. Signing 36-year-old and far from prolific striker Anatoliy Didenko from Mariupol has been the peak of their summer business so far and if that is anything to go by, compounded by a relatively inexperienced squad, another bleak season is likely to follow.
Ravenelli takes charge of an Arsenal Kyiv training session
Persha Liha (First league) champions

Arsenal Kyiv

enter the Premier League fold with Middlesbrough legend Fabrizio Ravanelli in charge. He has yet to bring in any substantial signings, bar that of Oleksandr Osman on loan from Dynamo and ex Dnipro striker Denys Balanyuk. Balanyuk, who has previously been involved with the Ukrainian National Team, has yet to rediscover the brief period of form that he encountered whilst at Dnipro somewhat two seasons ago. Furthermore, Ravanelli has yet to show any serious managerial prowess during his coaching career and as a result, his appointment could well be a risk regardless of how good he was as a player. 
Desna Chernihiv

, Andriy Yarmolenko's hometown club, have been on the brink of playing in the UPL for a number of seasons and after winning the relegation play off against Zirka Kropivnitsky, their time has finally arrived.  Desna has recruited wisely during the transfer window, adding a number of UPL veterans and regulars to their squad. Most notably, Serhiy Starenkyi, and Andriy Hitchenko have arrived from Oleksandriya as has defender Serhiy Lyulka from Chornormorets. Dmytro Khlyobas has been offloaded by Dynamo, whilst veteran and three times capped Zbirna forward Oleksandr Kovpak, has decided to have one last go in the UPL at the age of 35. Desna look to have a solid squad, which could well cause a few surprises in the upcoming season. 
Taking into account the season preview above here my predictions for the upcoming UPL season:
Karpaty – Championship Group 
Vorskla – Championship Group
Oleksandriya – Championship Group
Mariupol – Relegation Group
FC Lviv – Relegation Group
Desna Chernihiv – Relegation Group
Olimpik Donetsk – Relegation Group
Arsenal Kyiv – Relegation Group
Chornomorets – Relegation Group